Interested in advertising on Six Figure Investing?
Six Figure Investing is a site focused on delivering high quality financial information and services to sophisticated investors. According to Quantcast, it has a very effective outreach to affluent individuals, with over 43% having estimated annual incomes over $100K.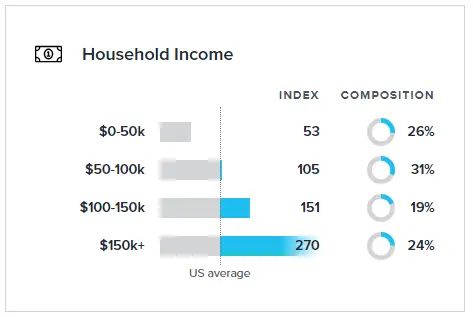 According to Google Analytics, in 2020 Six Figure investing has attracted over 290,000 new users.

Advertising Requirements
I will not accept dynamically served ads unless you can prove to me that your ads will not degrade my site page speed as measured by Google's page speed tool.  My default requirement is that ads must able to be statically served or seamlessly integrate with Ezoic's ad platform.
General requirements on ads:

No bright or flashing ads

No sexually suggestive ads

No continuously repeating ads, although going through a sequence once is ok
Available Ad Spots and Rates
Banner (above logo), 940 X 180px  $499/month
Top side bar position, above the fold, 250x300px  $149/month
In content ad max 640 X 300px  $249/month
Minimum commitment is one month,
20% discount for 3-month commitment  
No guest posts
Contact information:
Vance Harwood