In spite of its name, XIV is not the inverse of the VIX index—it is the daily percentage inverse of an index called SPVXSP, which you can monitor on Bloomberg here.  This index very closely tracks the same index that VXX uses, SPVXSTR.
Last week XIV did not track VXX's daily moves particularly well.   There has been a lot of speculation about what was causing this disruption—ranging from turmoil in the futures markets, XIV's daily re-balancing, to the heavy backwardation in the soon-to-expire August volatility futures.
Below I have ploted VXX and XIV against the values they should have based on the index: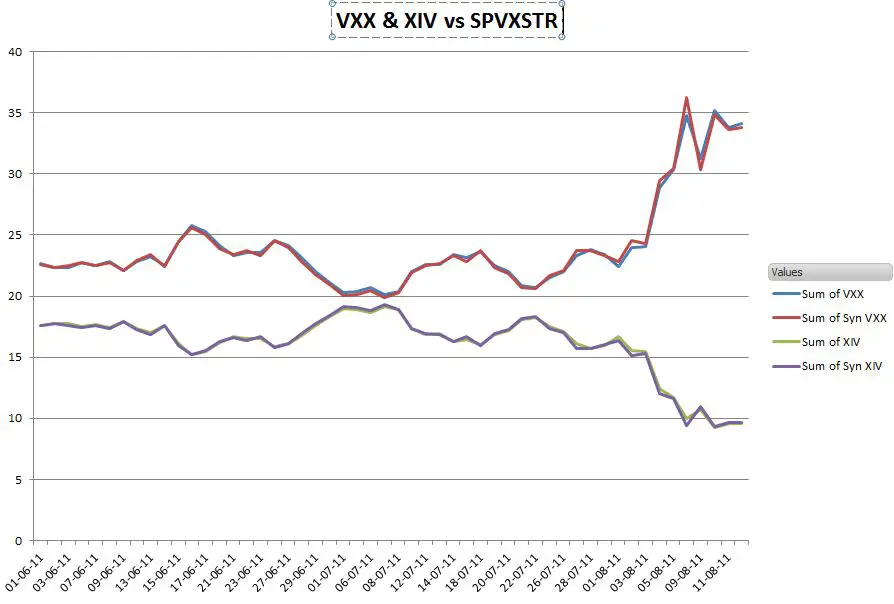 Things do not look seriously out of wack.  Most importantly, we aren't seeing a divergence between the index and the VXX/XIV prices.  Daily errors are being compensated for over time. The next graph shows the daily VXX/XIV divergence from the index in percent.   The interesting thing here is that VXX is having trouble tracking too—it's just in the positive direction.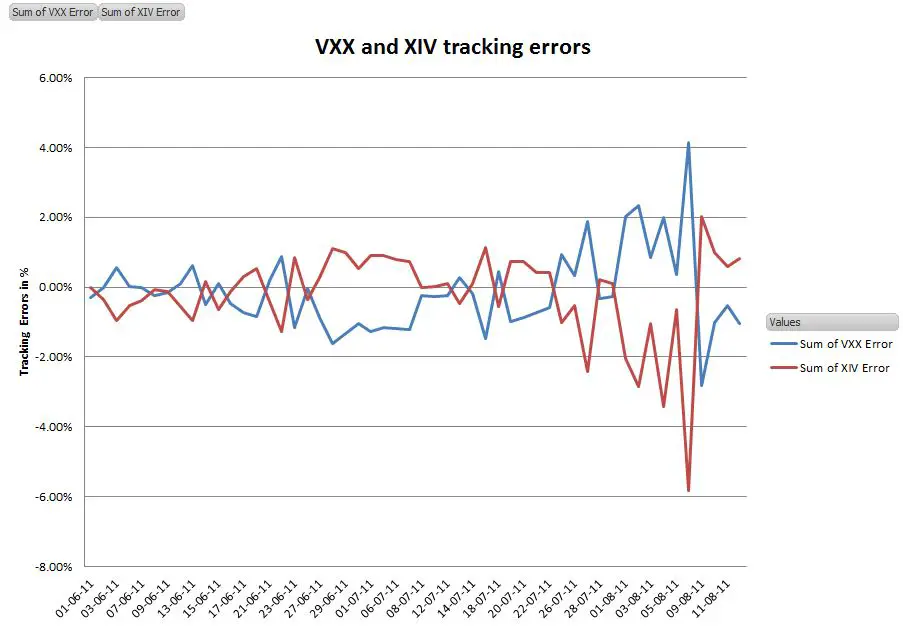 Looking at these graphs I'm inclined to say that the tracking problems are not specific to XIV, but rather due to the volatility/disruption of the futures market associated with the S&P downgrade.